Infertility overview
Approximately 15% of couples experience infertility at some time during their reproductive lives and this percentage increases as the female ages. The American Society of Reproductive Medicine defines infertility as the inability to conceive after one year of unprotected intercourse in women less than thirty-five years of age and six months in women over thirty-five. Eighty five percent of sub fertile couples will become pregnant with appropriate care delivered by a reproductive endocrinologist.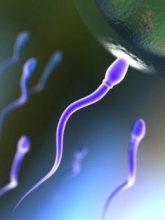 It was once believed that infertility was a "female" problem but it is now known that male factor is present in approximately 47% of cases. Therefore, it is extremely important to thoroughly evaluate the male prior to beginning therapy on the female.
Impaired fertility has many causes and months can be wasted on therapies that are unlikely to be effective. For example, the literature strongly supports that women taking Clomid are most likely to become pregnant within the first three ovulatory cycles. Continuing to take Clomid beyond this period is expensive, unlikely to produce pregnancy, and can cause side effects.
Couples who believe they may be sub fertile should seek care from a Board Certified Reproductive Endocrinologist, such as Dr. Abou Abdallah. He has over twenty years of advanced clinical experience in infertility enabling him to accurately diagnose and treat both the female and male. Early diagnosis and effective treatment are critical to good pregnancy outcomes.
Please visit the "Causes/Treatments" section of our site for discussion of the common causes of infertility and recommended therapies