The Middle East Fertility Center for Fertility and IVF located in Beirut, Lebanon offers diagnosis and treatment of all conditions causing infertility in the male and female. These treatments range from medications, ovulation induction IUI, to advanced reproductive technologies (ART) such as IVF. Our fertility clinic ART services include IVF, IVF with donor egg, intracytoplasmic sperm injection (ICSI), cryopreservation of sperm and embryos, and preimplantation genetic diagnosis (PGD).
Our first objective is to identify the cause(s) of infertility in both partners prior to beginning any therapy. Many of our patients respond to "first level" treatments such as medication or medication combined with intrauterine insemination while others require advanced reproductive technologies such as IVF. Dr. Abou Abdallah always recommends the therapy most likely to result in pregnancy while considering other factors such as cost and personal circumstances.
Dr. Abou Abdallah and the staff of the Middle East Center for Fertility and IVF are here to help you. We are experienced in all aspects of fertility treatment and provide compassionate support to our patients.
The website contains information on the primary causes and treatment of infertility as well as many other topics.
Our primary goal is to insure patient satisfaction.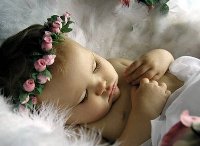 ---